Compositions
︎ writing
Common Bodies (2019)

written for
MUCK


Swingers (2020)
︎︎︎ collage from taken photograph + screengrabs of Simone Forti performers
︎ Photograph taken on the road to visit the Hepworth Wakefield in 2019
---
ellipsis journal (2014 - present)
To date, issues were produced with the support of NATIONAL ARTS COUNCIL (Singapore), designed by INSIDEOUT Creative and printed by Hato Press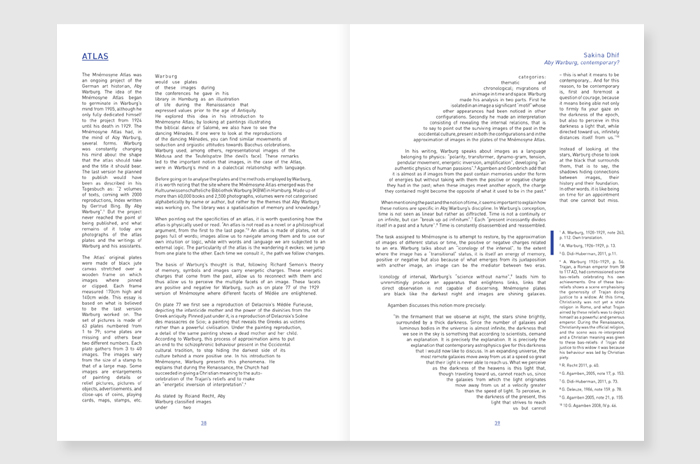 ellipsis journal is an encyclopaedic project in collaboration with
Kimberly Shen
that focuses on ideas that may normally be omitted or unheard.
Celebrating the unusual, the journal encouraged taking a new approach to old ideas. By using one letter per issue as a theme, we hoped to open up a discourse of multiple ideas and voices.
One of few submission criterias was for work to be able to be reproduced in a print-based format.
Issue A (2014)
The inaugural issue of ellipsis focused on the letter A.
The journal featured a music score written for cello using 'A' as its starting point, an exploration in typography and language and video work that rethinks the notion of Anticlockwise. Absurdity is channelled through the act of painting and sculpture is embraced through Alchemy.
Contributors included Alps Bethneck / Amanda Lee Koe / Anastasia Mina / Andrea Zucchini / Charles Merewether / Erin Solomons / Gabriele Dini / Helen Goñi / Jessie McLaughlin / Jūratė Gačionytė / Kray Chen Kerui / Lee Wan Xiang / Maria Walsh / Meerabelle Jesuthasan / Monique Todd / Naomi McLean / Pauline Emond / Robert Zhao Renhui / Sakina Dhif / Sam Creasey / Tara Tan
Issue B (2015)
Contributors included Jana Hawkins-Andersen / Grace Blake / James H Bollen / Stephanie Burt / Oscar Capezio / Lee Chang Ming / Geoffrey Cher / Natalie Chin / Weixin Chong / Clelia Colantonio / Melanie Coles / Lidia Ging Cozzupoli / Naomi Fitzsimmons / Amelia Groom / Kanchana Gupta / Sophie Sleigh-Johnson / Geraldine Kang / Wan Xiang Lee / Tan Guo Liang / Scarlett Lingwood / Lynn Lu / Hajar Manaf / Mintio + Kabul / Duane Nasis / Loizos Olympios / Rachel Pafe / Corinna Triantafyllidis / Alexandra Wolf / Leonard Yang