Beyond 2001: New Horizons1
---
Sounds from the Archive (2017)2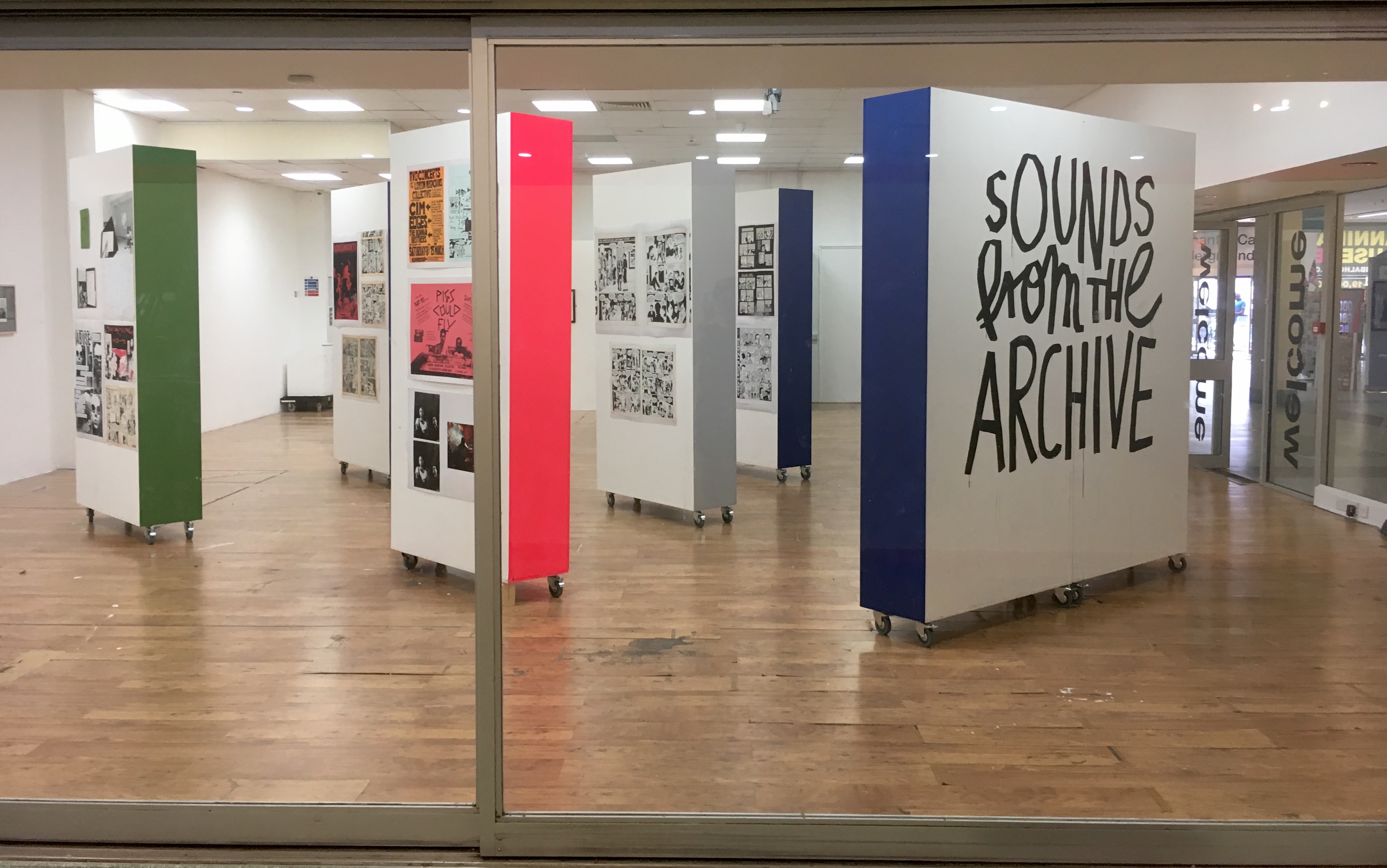 ---
Imprint (2016)3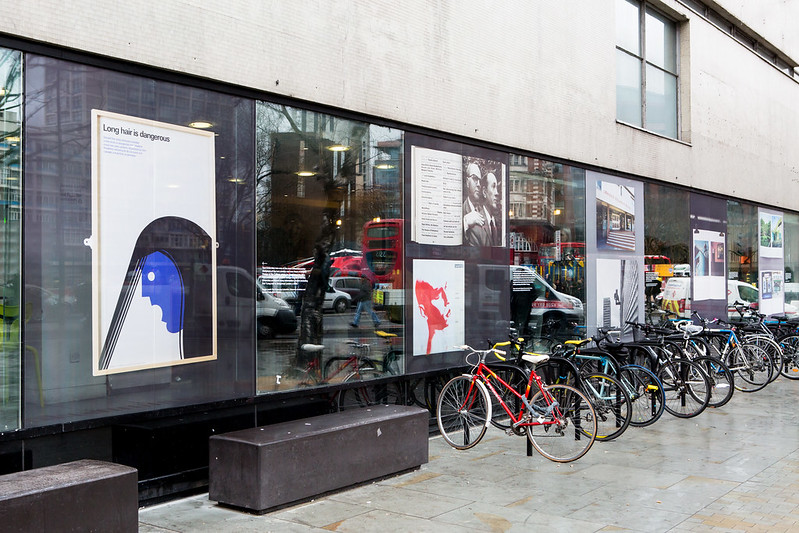 1
Images from Beyond 2001: New Horizons
Time-lapse video of Joy of Sets, 1:1 scale sets built using cardboard, wood and paper inspired by 2001: A Space Odyssey, shown next to a real-time projection from the International Space Station.
A performance by David Toop's Unknown Devices at the Launch Event of the exhibition.
2 Install images from Sounds from the Archive
The colours painted on the sides of the moveable walls corresponded to the colours of each collection represented on matching paper in the publication.
Exhibition and publication designed in collaboration with
Grafa.
Images 1 + 3 taken by Weronika Rafa.
3 Install images from Imprint
Internal install shots, archive items were photographed onsite in LCC's photography studio.
The external windows of the College were used as an extension of the exhibition.
︎ projects delivered within established institutions
Selected projects produced at London College of Communication, University of the Arts London.
---
Beyond 2001: New Horizons (2018)
︎︎︎ curator
A selection of Brian Sanders illustrations, drawn on-set of Kubrick's 2001: A Space Odyssey, on loan from Lever Gallery
Beyond 2001: New Horizons
showcased work inspired by material from the Stanley Kubrick Archive. The show celebrated ways the archive can creatively enable the development of new work and inform ideas. An accompanying events programme included talks, screenings and performances.
Sounds from the Archive (2017)

︎︎︎curator
A self-assembled publication accompanyied the exhibition, along with an events programme.
Celebrating post-60's popular and underground culture,
Sounds from the Archive
used material from University of the Arts London's Archives and Special Collections Centre to explore music through the decades.
Showcasing material including comic books, zines, posters and photographs from the Her Noise Archive, Les Coleman Collection and London Musicians' Collective, photographs from Colin Jones and Dick Scott-Stewart Archives offered context through their observations of youth culture and music.
Imprint (2016)

︎︎︎ curator
Exhibition design in collaboration with
Tim Hutchinson.
Using material from London College of Communication's Archive, Imprint explored the history of the College through objects including posters, publications, photographs, exhibition invites and publications from 1964 - 2016.